Drik photographers Shahidul Alam, Parvez Ahmed and Sumon Paul, along with writers Rahnuma Ahmed and Mahtab Uddin Ahmed went to the Dhanmondi Government Girls High School polling centre at 8:15am on 30 December 2018. The accreditation cards of the photographers issued by the Election Commission which authorized them to take photos, were visible. Shahidul Alam and Rahnuma Ahmed cast their votes, and when they had come out of the voting centre, a group of men approached photographer Shahidul Alam and demanded that he stop taking photographs. When asked what authority they had to prevent him from taking photographs, one of them, claiming he was the chairman of the Press Council, showed a laminated card around his neck with the Awami League's boat symbol, but could not show any official documentation from the Election Commission. When Shahidul showed his press accreditation issued by the Election Commission, which authorized him to take photos, the group ignored it, became aggressive and accusing Shahidul of 'treason', started pushing him out. The other Drik members gathered upon which they started beating the photographers and trying to confiscate their equipment. One of them snatched away the mobile phone from Parvez Ahmed. Shahidul and Parvez were roughed up. Shahidul has been injured in his back.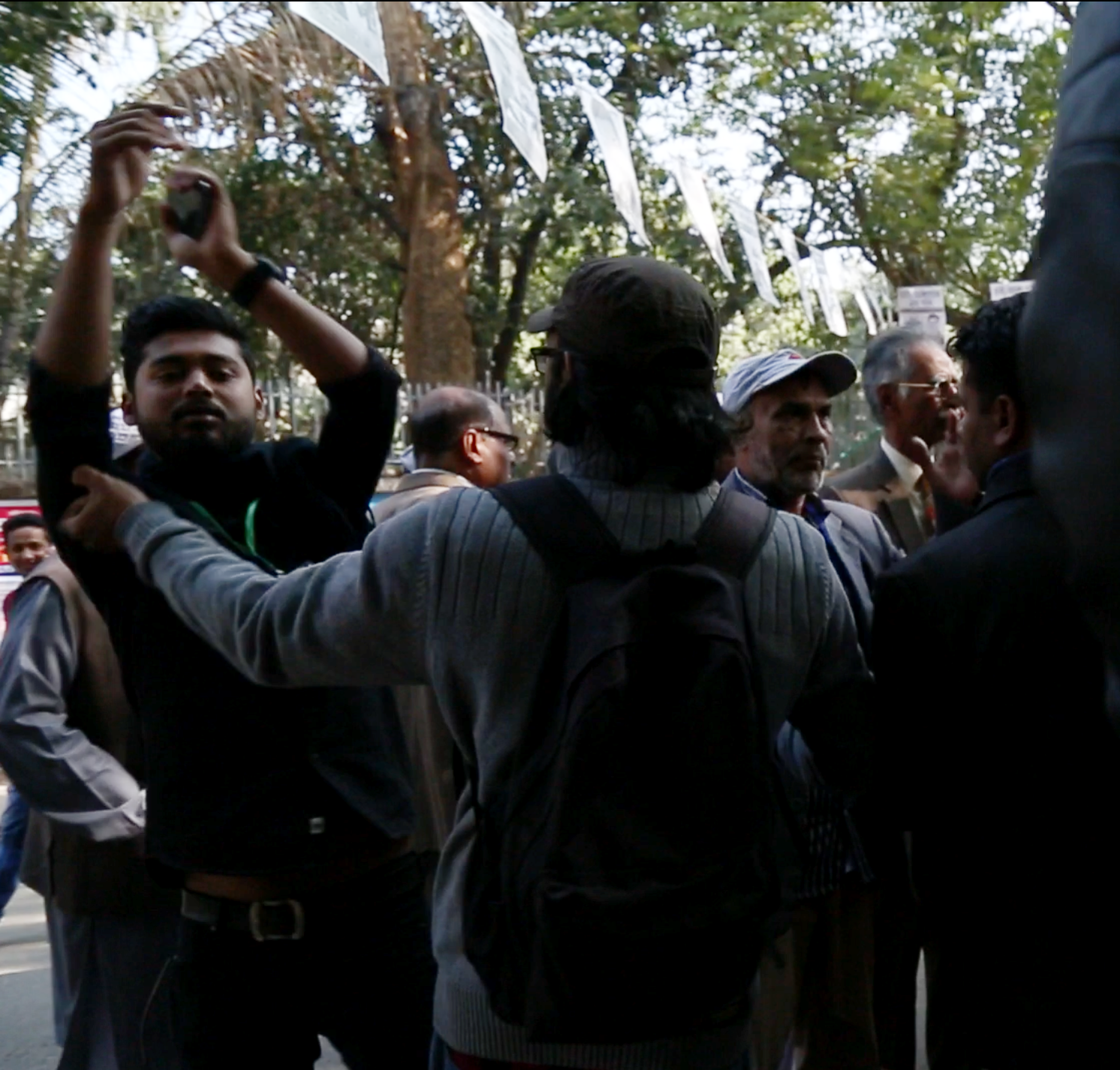 Upon trying to upload the photographs and videos of the attack, it was discovered that Shahidul's verified Facebook account has been hacked. Misleading messages are currently being posted from his account.
While police were present, they made no attempt to prevent the attack. No military personnel were seen.