CPJ is honored to present its 2020 International Press Freedom Award to Bangladeshi journalist Shahidul Alam.
Alam is a renowned photojournalist and commenter, and the founder of the Bangladeshi multimedia training organization the Pathshala Media Institute and the Drik photo library. He also co-founded the photo agency Majority World and the Chobi Mela Festival, a pioneering photography festival in Bangladesh. His photographs of life in Bangladesh, as well as of protests and the environment, are well known in his country and around the world.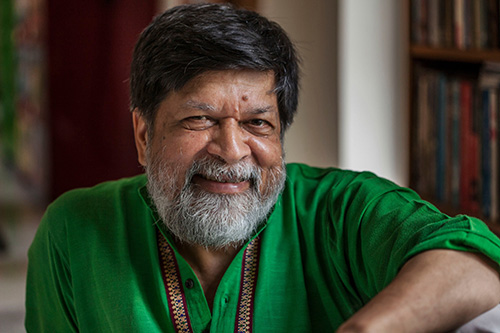 Shahidul Alam is a Bangladeshi photojournalist, teacher, and social activist. A TIME "Person of the Year", he is celebrated for his commitment to using his craft to preserve democracy in his country at all costs. See the project at http://mediastorm.com/clients/2019-icp-infinity-awards-shahidul-alam
2018 Lucie Awards Honoree: Shahidul Alam, Humanitarian Award from Lucie Foundation on Vimeo.
Tribute video for 2018 Lucie Awards Honoree Shahidul Alam for the Humanitarian Award. Presented at Zankel Hall at Carnegie Hall in New York City, Sunday October 28th 2018. Presented and Received by Gayatri Spivak.