By Peggy Roalf
The prestigious W. Eugene Smith Memorial Fund Grant is given each year to honor the legacy of a photographer whose passionate involvement with seeking the truth set an almost impossibly high bar for what photography can be.?The Smith Fund websites states,?Gene Smith was a loner, a driving and driven man, who bucked the system of which he was a part. Some say he sacrificed his career, and himself, on an altar of self-destructive idealism. When he died at the age of 59 in 1978, he had $18 in the bank. But his name had become synonymous with integrity. His work was his memorial.
The memorial fund was established in 1979 by a group of people who recognized that many photographers today are working against the fashions and economics of publishing as they pursue stories that demand to be told through photography. The grant?supports work made in the spirit of Smith?s humanism, and honors work that could change the way we think about photography and the world we live in.
According to the Fund board,?In?the first thirty years of competition, from many thousands of proposals, the Fund selected 303 finalists who were seeking help in finishing major projects. Each was worthy of a grant. Between 1980 and 2009, thirty-two recipients from fourteen different countries were recognized.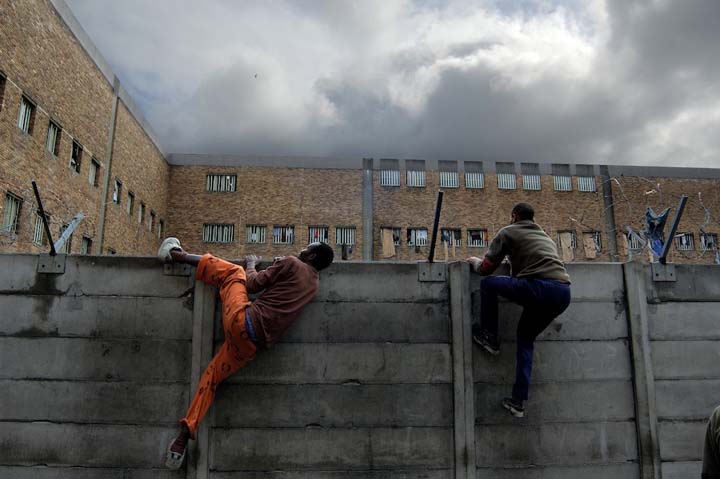 Image from Mikhael Subotzky?s 2008 project submission about crime, punishment and security in post-apartheid South Africa where crime affects everybody regardless of race or class. His book,?Beaufort West,?was published by Chris Boot Ltd. In 2009.
The deadline for the 2013 call for entries is May 31.?For photographers who are currently pulling their submissions together, and for those who think they should, this article is intended to offer a little inspiration to get?crackin?.
First, a reprisal of the panel held in March on the subject of applying for grants and awards, published in?DART. The Smith Fund Grant application and process differs considerably from the many awards programs out there; the panel was careful and deliberate in pointing out these differences, and offered useful ideas on how to keep it narrow.
For photographers who feel they are on the right track in applying for the Smith Fund Gant, some visual information will be helpful. You can study images by the photographers awarded this grant since 1980 on the Smith Fund?website. The list is a Who?s Who in photography, including Jane Evelyn Atwood (1980), quickly followed by Eugene Smith and?Sebastiao?Salgado. Later, Gilles?Peress, Donna?Ferrato,?Letizia?Battaglia, and Graciela Iturbide. Then Paul Graham, Carl?DeKeyzer, and James?Nachtwey. Gideon Mendel in ?96; Chen-Chi Chang in ?99; Paolo?Pelligrin?in ?06;?Mikhael?Subotzky?in ?08; and Peter van?Agtmael?last year.?See?for yourself.
All the information you need to apply is on the W. Eugene Smith?Memorial Fund Grant?website, including the?application. Good luck!
Full disclosure: I am on the?international?advisory committee of the fund and was a member of the jury in 2005 along with W M Hunt and Elizabeth Biondi.