Voice of America. On Bangladeshi Democracy

After the publication of my new book "The Tide Will Turn" by Steidl

With Soledad O'Brien: Matter of Fact
Shahidul Alam on Al Jazeera Upfront with Mehdi Hasan
BenarNews Exclusive interview with Bangladeshi photojournalist and activist, Shahidul Alam at RFA Studio, Washington DC. Hosted by Imran Vittachi.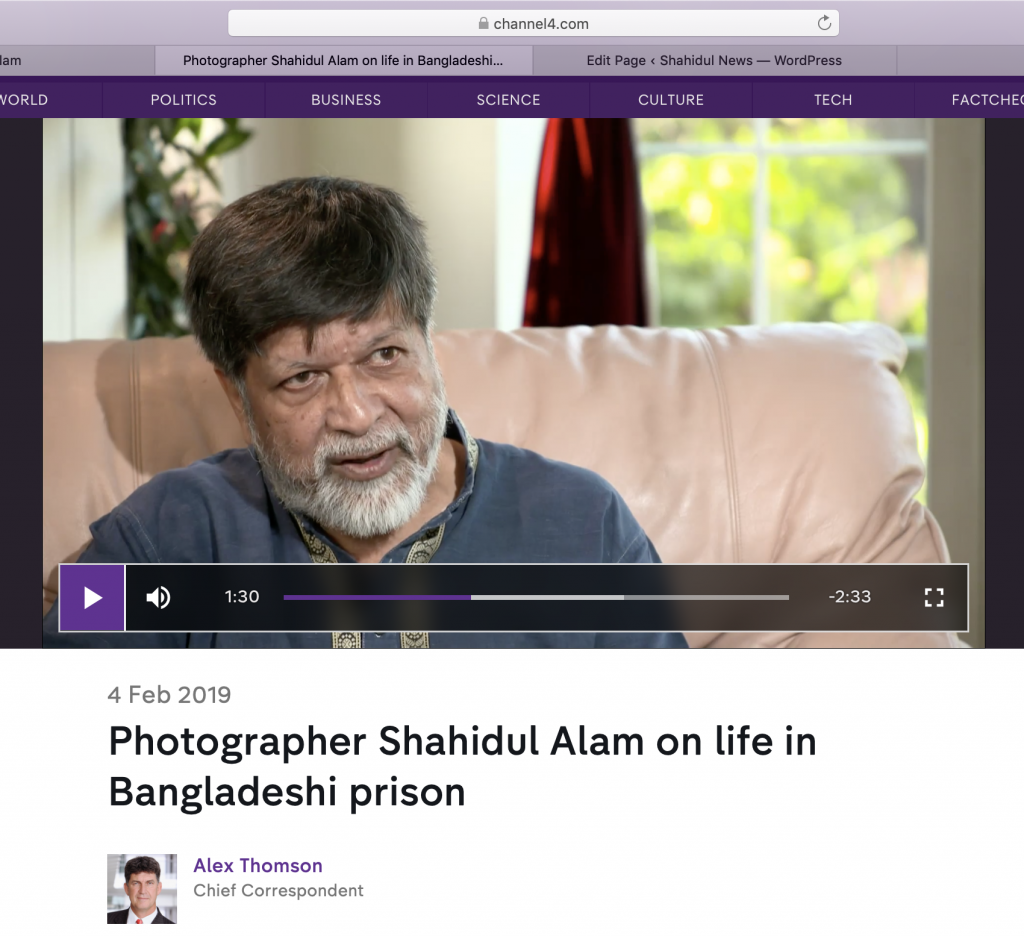 Interview on Channel 4 by Alex Thomson
Who Are We? 2019 – Shahidul Alam from Counterpoints Arts on Vimeo.

Long interview on Iranian National Television by Mansoor Kiaei. Actual interview starts at 6 min 50 secs
https://newint.org/features/2019/08/14/interview-shahidul-alam
THE INTERVIEW: SHAHIDUL ALAM

  3 October 2019 Bangladesh
Subi Shah speaks to Shahidul Alam, the internationally renowned Bangladeshi photojournalist about his notorious arrest last year and why he's still not holding back his criticism of the government.