An insight into the realities of politics and the difference between what politicians say and what they do. By a journalist who knows more about politicians than most. Ed.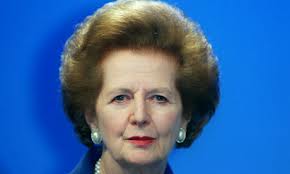 The news of the death of Britain?s Iron Lady, Baroness Thatcher, prompted me to recall my favourite story about her. In 1980, in the first of her three terms as prime minister, she said in a speech to her Conservative Party?s Conference: ?
You turn if you want to. The lady?s not for turning
.? Because I was personally engaged with her at the time, I know that she performed her first U turn in her first 48 hours of being prime minister.
Continue reading

"When the lady ?not for turning?, turned"