The Huffington Post
| By
Britney Fitzgerald
Posted: 11/16/2012 2:04 pm EST Updated: 11/16/2012 2:04 pm EST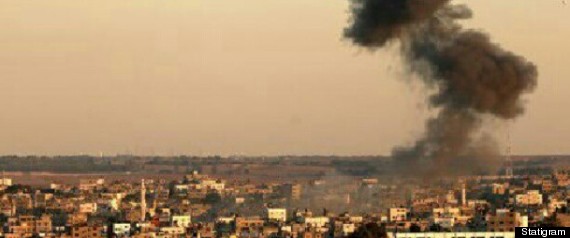 Recent uploads to the photo-sharing app are being used to document the escalating hostilities between Israel and Palestinian militants. Men and women in the region are offering intimate snapshots of young soldiers posing with weapons, smoke billowing above otherwise peaceful cityscapes, bloody civilians and other striking scenes.
Some of the images below contain graphic content.
After a rocket from Gaza
was launched into Israel on Nov. 15, air sirens sounded over Tel Aviv for the first time since 1991,
per the BBC
, and the Israeli Defense Force (IDF) was then given approval to call in 30,000 reserve troops. One day earlier,
an Israeli strike on Gaza had killed Ahmed Jabari,
chief commander of the militant Palestinian Hamas movement.
As the conflict continues to escalate, it has also sparked a stream of social media updates from both sides, including a
Twitter battle
of irate words and hashtags between spokespersons for the Israeli military and the Hamas military wing.
We searched through Instagram photos from the conflict using hashtags
#israel
,
#idf
,
#gaza
and
#palestine
via web-based Instagram client
Statigram
. A notable difference can be seen in the photos tagged with hashtags relating to Israel versus those that relate to Palestine. For example, photos tagged #IFD tend to feature young IDF troops preparing for possible combat or posing in their uniforms; pics tagged #Gaza feature more of what appear to be bloodied civilians, damaged buildings and protests.
Take a look at the two slideshows to see the difference for yourself. The top slideshow contains pics tagged #israel and #idf. The bottom contains pics tagged #palestine and #gaza.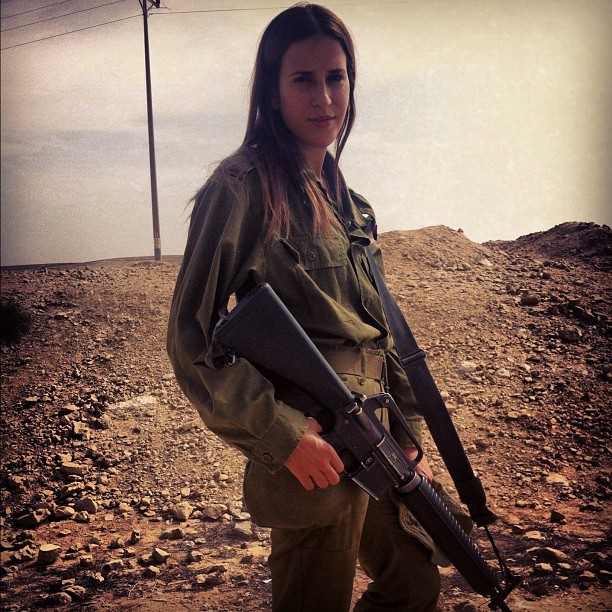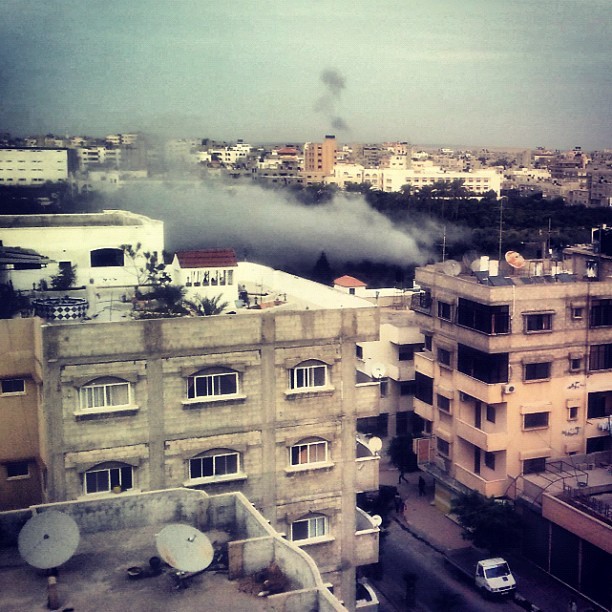 iPhone photo of Hurricane Sandy on Time Magazine Cover
Please Retweet #Palestine #Israel #Photography